First Timers Program
The First-timers Program is in place to assist and encourage motorcyclists who have not been to the race track before, or to assist less experienced riders who may feel a little nervous about being on one of the fastest circuits in the world.
The program starts with an additional briefing where we cover some of the rules and etiquettes which experienced riders are expected to know and which are not covered in the general Safety Briefing. The program then provides an option for riders to undertake their first lap in single file following a Phillip Island Ride Days staff member. This provides each First Timer the opportunity to check out the track surface, conditions and layout at slower speeds and without the distraction of other riders.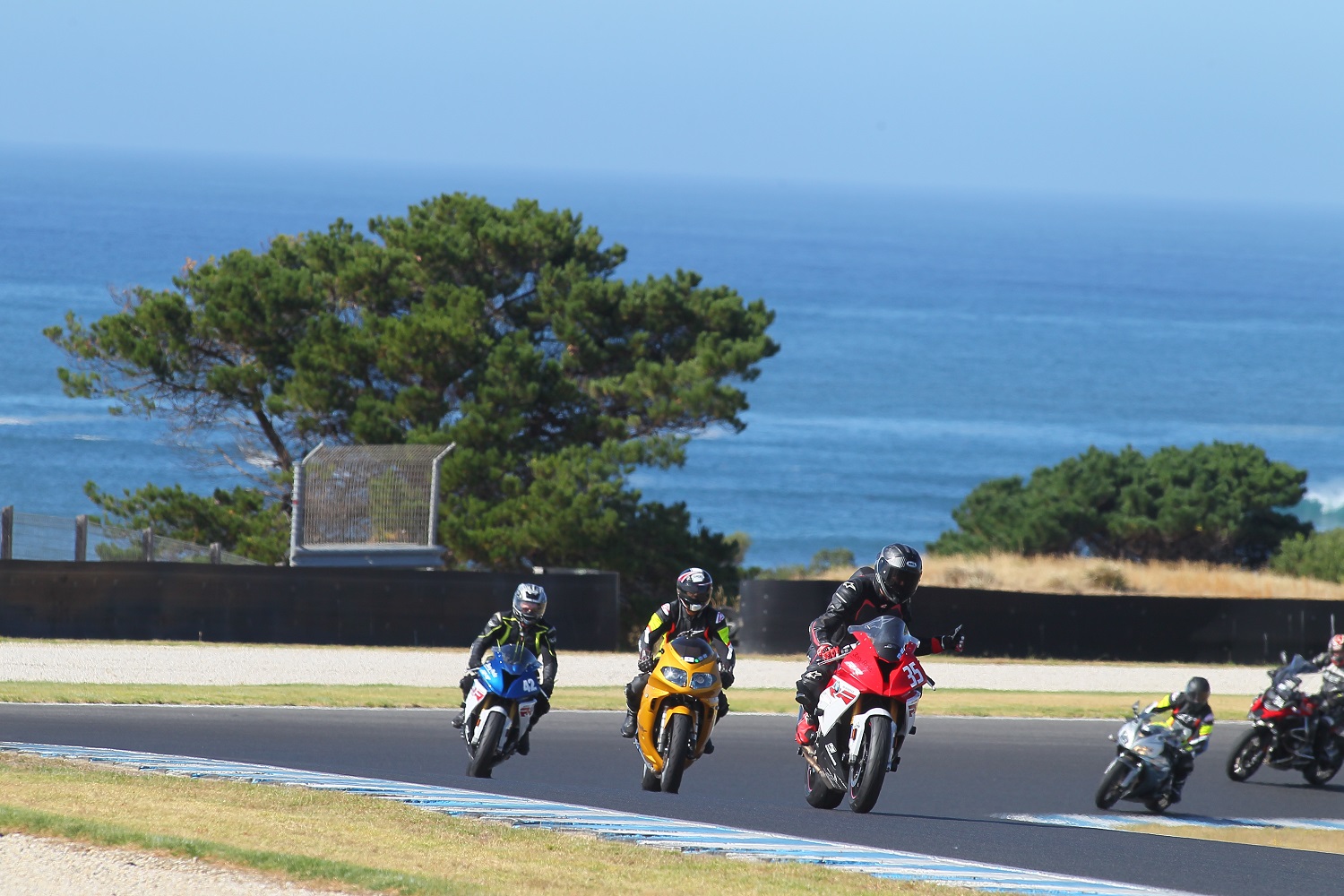 For the remainder of the day, time and weather permitting, this staff member will also be available to answer any questions riders may have regarding the ride day or how to progress their riding further.
The First-timers Program is run free of charge at every Phillip Island Ride Day. To get involved simply stick around after the general Safety Briefing in the morning.
NOTE - This program is not intended for experienced track riders. There is no riding coaching or tuition in the First Timers Program.
Photo Credit: Steve Duggan - SD Pics